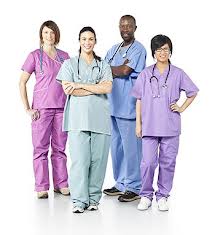 LET DR. BARRY BARMANN HELP YOU RENEW THE LICENSE YOU WORKED SO HARD TO OBTAIN.
Continuing Education Clases are offered nearly every month in Incline Village (Lake Tahoe), Nevada.
Continuing Education Classes for Nevada & California Nurses
In addition to my clinical work within the field of Anxiety Disorders, beginning August, 2020, I will be renewing my License as a Vendor for the Nevada Board of Nursing, and the California Board of Nurses, to teach Continuing Education Classes, for Nurses licensed in California or Nevada. Class topics will include: Chronic Worry, The Nature of Anxiety Disorders, Patients seen in the ER: Heart Attack vs. Panic Attack, Obsessive-Compulsive Disorder, Compulsive Hoarding Behavior: A Public Health Concern, Health Anxiety, as well as several other classes of interest to nurses of all speality areas.
Dr. Barry Barmann is a licensed Clinical Psychologist in the state of California, as well as Nevada, and is the owner of the Center for Anxiety and Chronic Worry, located in Washoe County (Incline Village, Nevada. For the past 30 years, Dr. Barmann has treated a variety of Anxiety Disorders such as Obsessive-Compulsive Disorder, Panic Disorder, Social Anxiety, Chronic Worry, Compulsive Hoarding, Specific Phobias, and Health Anxiety. Dr. Barmann also served as a Professor of Psychology at the California Lutheran University, for more than 25 years, where he taught course work in the treatment of Anxiety Disorders and Behavioral Medicine.
Classes are very affordable (as low as $30.00), and provide anywhere from 3.0 to 6.0 CE Units per class. Dr. Barmann's classes typically fill to capacity very quickly, so if you are interested in signing up for any particular class, it is advised to call him (775.831.2436) well before your licensing period expires. In the case of needing a class very quickly, Dr. Barmann will, when possible, hold a class for a small group of nurses, upon request, at a home location, which will acommodate your needs. You can also e-mail Dr. Barmann for more information at:
barry@behaveanalysis.com
CENTER FOR ANXIETY & CHRONIC WORRY
937 Tahoe Blvd. Ste. 205
Incline Village, NV. 89451
Phone: 775.831.2436
Copyright © 2014-2021: Center for Anxiety & Chronic Worry
All rights reserved: Barry C. Barmann, Ph.D.
937 Tahoe Blvd. Ste. 205 Incline Village, NV. 89451
Tel. 775.831.2436

"NURSES...Here to Save Your Ass; Not to Kiss it!!"