Dr. Barry Barmann is a licensed Clinical Psychologist in the state of California, as well as Nevada, and is the Owner & Co-Executive Director of the Center for Anxiety and Chronic Worry, located in Ventura County (Westlake Village, California) and Washoe County (Incline Village, Nevada). He is also a Professor of Psychology at the California Lutheran University, where he teaches course work in the area of Applied Behavior Analysis.
Dr. Barmann is a Vendor for the State of California, Department of Social Services: Community Care Licensing Division, to teach Continuing Education Classes for Residential Care Home Administrators and their staff. To verify that Dr. Barmann is vendored to provide you with CEU classes, please visit the Community Care Licensing Division web site. In addition, Dr. Barmann is a Vendor for Behavioral Intervention Services with several Regional Centers throughout the State of California, providing Applied Behavior Analysis Services, as well as Behavioral Consultation Services for Residential Level 4 Care Homes. Dr. Barmann is also a Licensed Vendor for the California Board of Nurses, in which he teaches Continuing Education Classes, for Nurses licensed in California.
Please note that the Community Care Licensing web site no longer updates current classes for each of its Vendors. Instead, they have requested that all Vendors provide their course information on his or her own web site. Because of this, realize that course information seen on the CCL web site, is out of date. Therefore, seen below are the courses that Dr. Barmann currently teaches, the expiration date of each class, and the number of CE units per class.
All courses are presented in Sacramento, CA., and surrounding areas, DIRECTLY WITHIN A DIFFERENT CARE HOME each month. In addition, for your convenience, the majority of Dr. Barmann's classes are offerred within a specific Residential Care Home, each month. Dr. Barmann offers a total of 42 Units of CE classes, slightly more than the 40 required hours during the 2-year licensing period. Please note that all of the courses seen above are offerred for ADULT RESIDENTIAL FACILITIES (ARF) and GROUP (Childrens) HOMES (GH).
Classes are very affordable (as low as $35.00), and provide anywhere from 4.0 to 10.0 CE Units per class. Dr. Barmann's classes typically fill to capacity very quickly, so if you are interested in signing up for any particular class, it is advised to call his Clinic (775.831.2436) well before your licensing period expires. In the case of needing a class very quickly, Dr. Barmann will, when possible, hold a class for a small group, upon request. You can also e-mail Dr. Barmann for more information by completing the submission form seen below:
CONTINUING EDUCATION CLASSES FOR RESIDENTIAL CARE HOME ADMINISTRATORS AND STAFF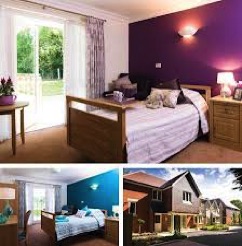 LET DR. BARRY BARMANN HELP YOU RENEW THE LICENSE YOU WORKED SO HARD TO OBTAIN
Continuing Education Clases are offered nearly every month
Center for Anxiety & Chronic Worry
937 Tahoe Blvd., Ste. 210; Incline Village, Nevada 89451
PHONE: 775.831.2436
Copyright (c) 2016-2017 Behavior Therapy & Family Counseling Clinic
All rights reserved Barry C. Barmann, Ph.D. Mary B. Barmann, MFT